Project Overview | Project Team Members
Project Team Members
Dr. Jonathan Vigh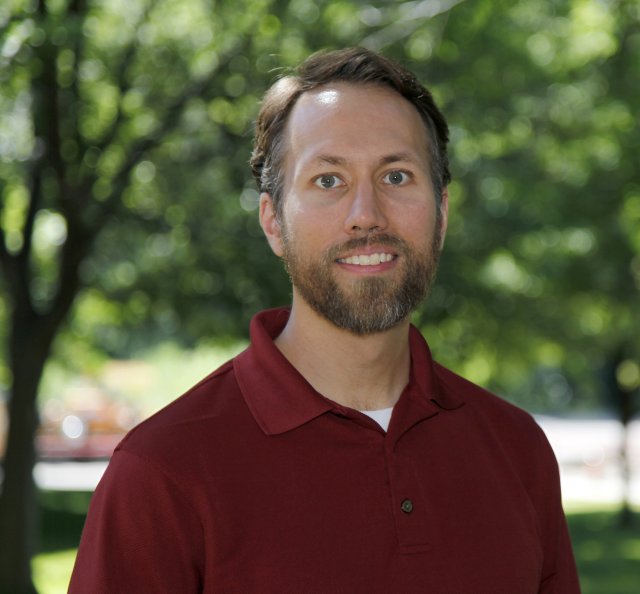 Photo credit: Carlye Calvin
As PI, Dr. Jonathan Vigh (NCAR) brings expertise in aircraft observations to the project. He is providing overall guidance and project management for this research program, and has been responsible for bringing the VDM dataset to a successful release. He is leading the effort to extend the full flight level dataset back to 1999 as well as the effort to develop the value-added historical database. He has now set up a project web page where (re)insurance partners can obtain preliminary versions of the datasets and visualizations of the data. He will also lead the effort to answer the "big picture" questions posed at the end of the previous section. Contact info: 303 497 8205, e-mail: jvigh@ucar.edu
Dr. Eric Gilleland
As Co-PI, Dr. Eric Gilleland (NCAR) brings expertise in extreme value statistics to the project. Dr. Gilleland is contributing to the the statistical methods for the development of the value-added historical database and assisting in the quest to answer some of the "big picture" research questions such as the estimation of historical return periods.
Ms. Barbara Brown
As Co-PI, Ms. Barbara Brown (NCAR) brings expertise in statistics and metrics evaluation the project. Ms. Brown is assisting in the development and evaluation of the alternative metrics for the value-added historical database.
Dr. Gregory Holland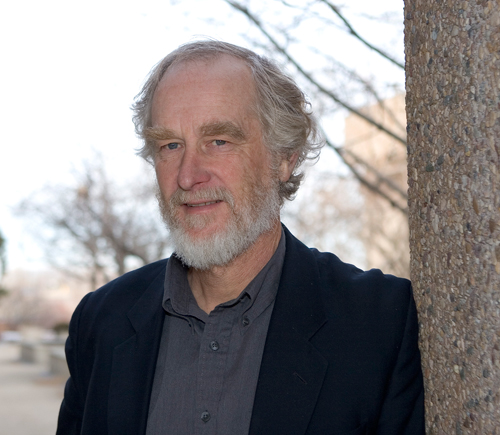 As Collaborator, Dr. Gregory Holland (NCAR) provides expertise to ensure that project results are useful for parametric wind modeling. He is experimenting on his parametric wind model with our new size metrics to see if they produce more accurate wind profiles compared to traditional metrics.
Mr. Christopher Williams
As Collaborator, Mr. Christopher Williams (NCAR) assisted Dr. Vigh as a supporting scientist in the tasks of quality controlling and managing data and in reviewing documentation.
Dr. James Done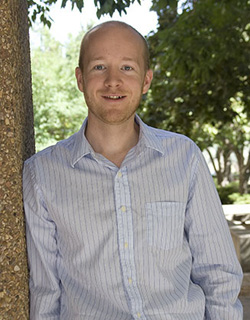 Photo credit: Carlye Calvin
As collaborator, Dr. James Done (NCAR) provides expertise in developing ideas for future follow-on risk applications for the (re)insurance industry. Dr. Done is a Project Scientist at NCAR working on the manner in which atmospheric circulation changes can affect tropical cyclone activity. He has been a key participant in the development of the NCAR Nested Regional Climate Model, built to examine the statistics of weather and how they may change in the future. His research has focused on the physical processes that lead to extreme events in the climate system. As a Willis Research Fellow, and in collaboration with scientific and commercial sectors, James is engaged in an active research program on future changes in hurricane activity and societal impacts. Contact info: 303 497 8209, email: done@ucar.edu.
Dr. Daniel Chavas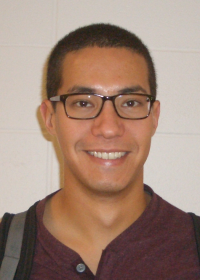 As Collaborator, Dr. Daniel Chavas (Purdue University), He brings expertise in the observations, modeling, and theory of tropical cyclone size and structure. During the project, Dan was a National Science Foundation Postdoctoral Research Fellow working with Prof. Ning Lin in the Department of Civil and Environmental Engineering at Princeton University. For this project, Dan updated his prior QuikSCAT-based tropical cyclone size database to account for an improved QuikSCAT dataset and additional insights gained since its original publication. His personal website is http://www.princeton.edu/~dchavas/. Starting in 2016, Dan will be serving as an assistant professor at Purdue University.